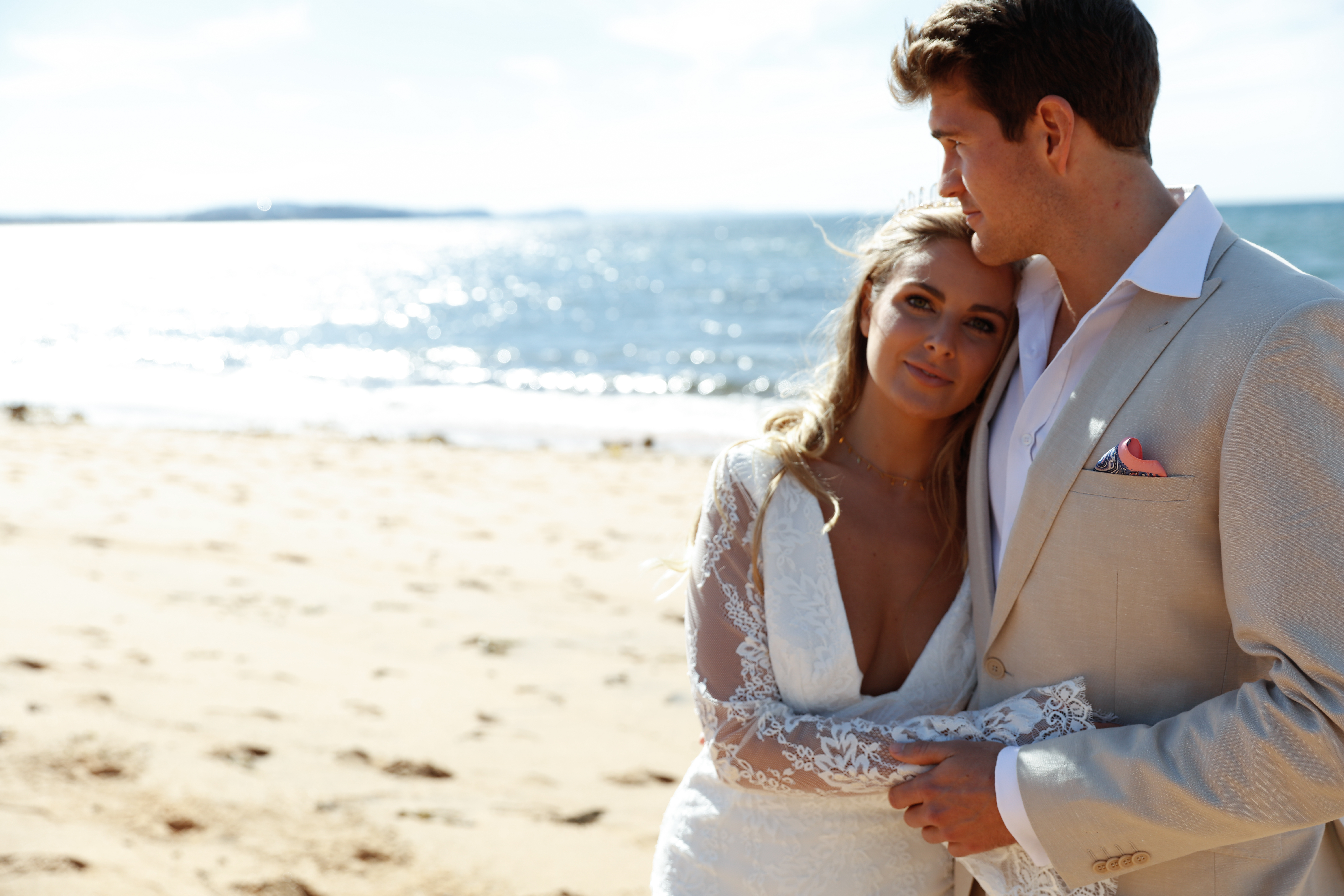 Having a relaxed beach ceremony or heading off for an exotic island getaway?
Spring and summer weddings sometimes require a light and less formal approach.
Peppers offers to purchase a stunning light beige linen and cotton suit that is cool enough for the hottest of weddings. Starting at $440.00 for the two piece suit with a $165.00 matching vest 
Team it back with an open neck shirt for the most relaxed approach or dress up with a bow and matching vest.
We also offer the linen trousers to hire, teamed them back with our Ocean or Como navy jackets to create that quirky vintage feel.
For the groom wanting a more unique approach Peppers custom made service includes a great choice of linen and lightweight wools, perfect for the tropical heat.