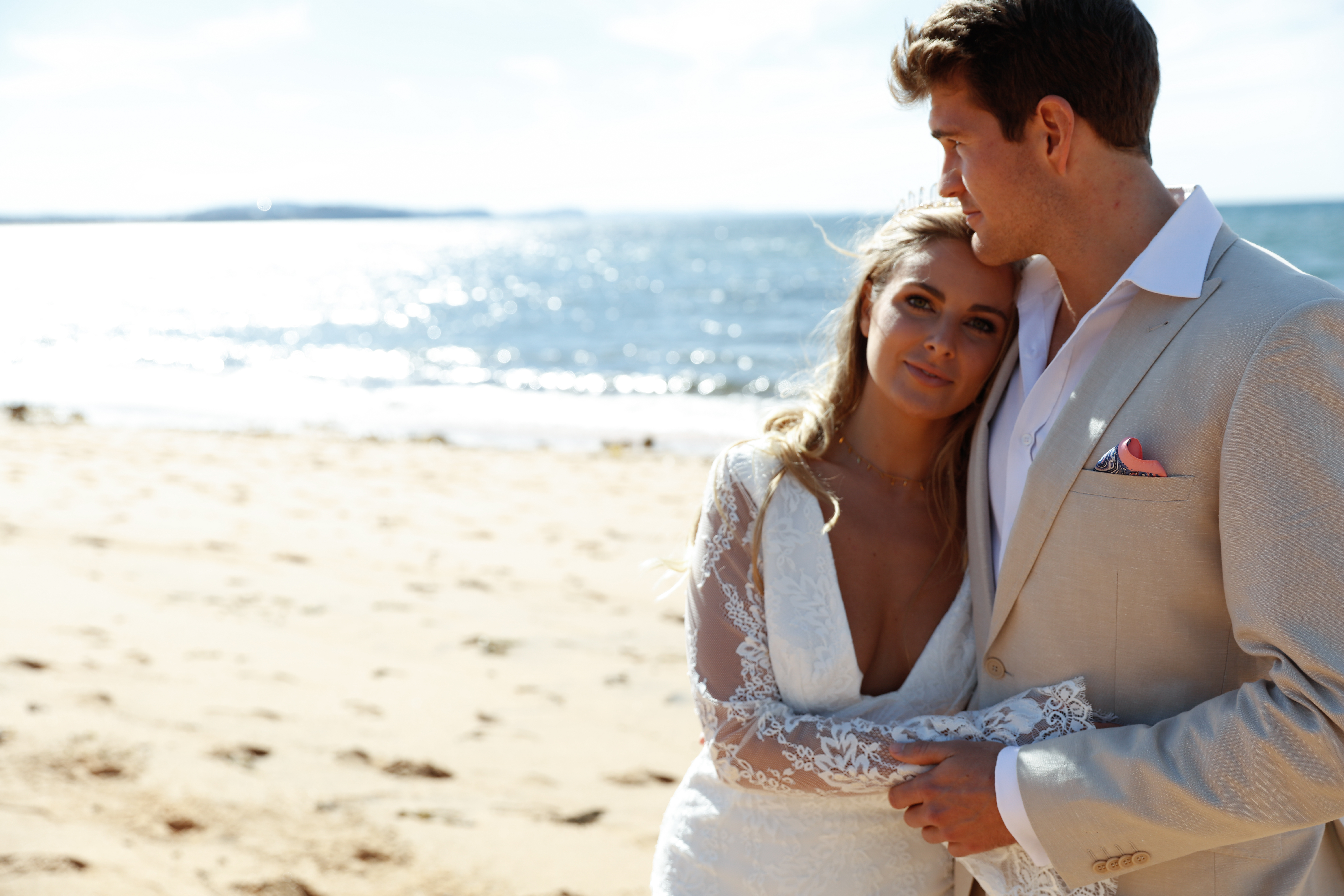 The lighter approach….. summer weight suits to purchase.
Spring and summer weddings sometimes require light and less formal suiting.
Peppers offers to purchase a stunning light beige linen and cotton suit that is cool enough for the hottest of weddings. Starting at $440.00 for the two piece suit with a $165.00 matching vest.
We also stock the superb quality range of Studio Italia suits. These modern slim fit pure wool suits start at $650 and come in a great range of colours, from bright marine blue to soft grey.
Peppers offers great deals for wedding parties looking to purchase their suits, including offering all minor alterations at no charge. We can also offer a package deal for multiple suits and can usually provide any size required.
Team any choice back with an open neck shirt for the most relaxed look or dress up with a bow and matching vest. We stock a massive choice of gorgeous silk ties and hanks as well as white, blue, lilac or pink shirts. Allow us to help create the perfect picture.
We offer the linen trousers to hire, teamed them back with our Ocean or Como navy jackets to create that quirky vintage feel.
For the groom wanting the unique Peppers custom made service includes a nearly endless choice of linen and lightweight wools, perfect for the tropical heat, our custom made suits start at $1450.00.